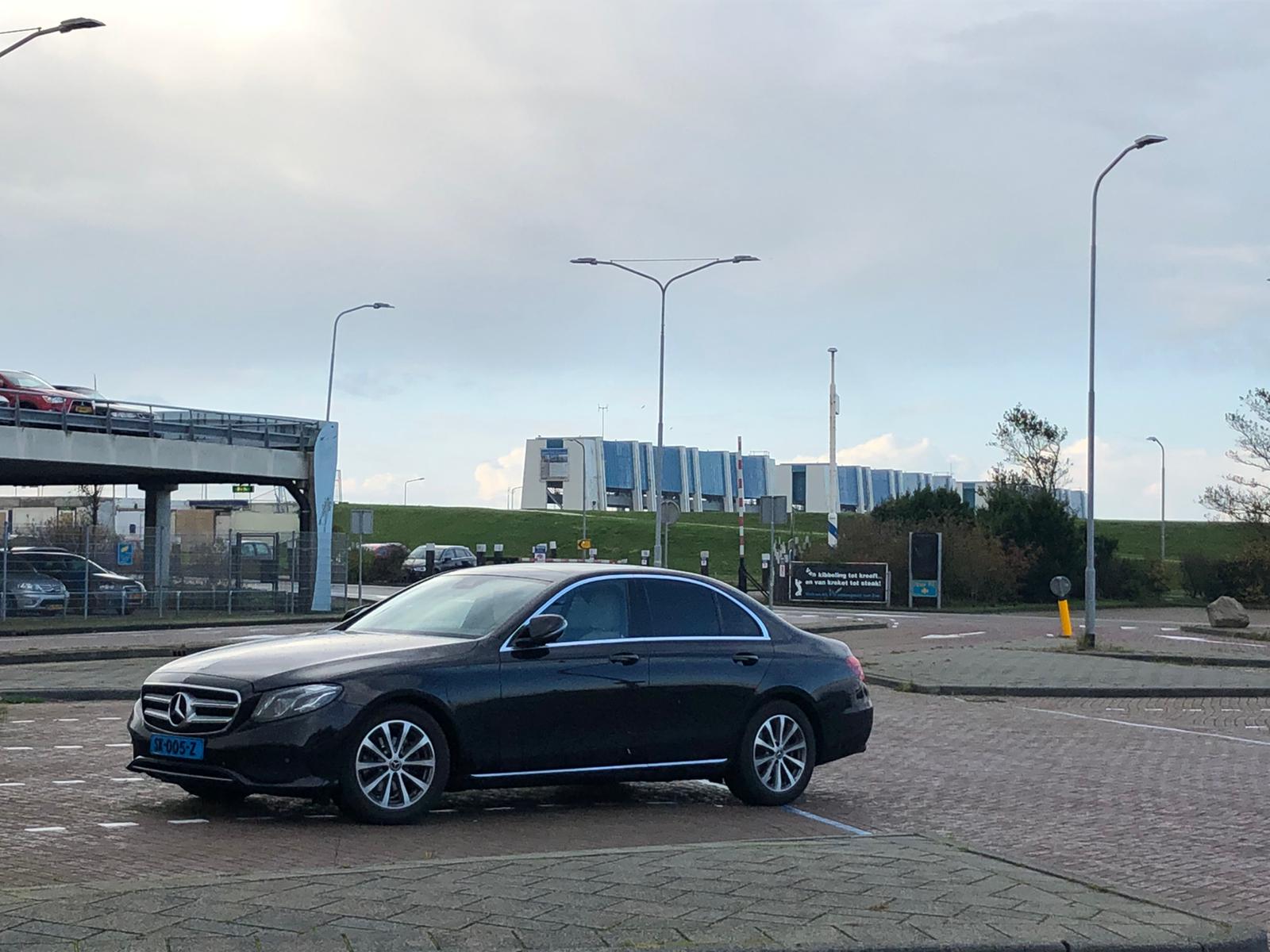 This Mercedes E Class car is perfectly suited for roadshows, sightseeing tours and executive airport taxi transfers in Amsterdam & Rotterdam. This car is an absolute favorite in the midsize luxury car class, this is a black, 3 passenger sedan combining high performance and absolute safety. The E class is certainly safe and stylish for executive travel. The comfortable leather interior, air conditioning, low cabin noise and on-board WiFi combine to create a first-class travel experience.

The Mercedes E Class is safely in the first place when it comes to German luxury car interiors, and the E-Class is no exception. The general design is consistent across all versions of the E-Class, so far as the dash layout is concerned. It flows from one side to the other with elegant lines and beautiful flourishes. Materials are all top of the class and feel like a genuine luxury when you start moving your hand around the various surfaces. Good luck customizing the interior to the exact way you'd like, as the upholstery and trim options never seem to end. You can choose traditional leather colors and patterns or go with bright and vibrant accents. So long as you actually like the basic design of the interior, we're almost certain that you can find a spec to fall in love with.
Meet the E Class and check this video. 
Services offered in this Vehicle

1-3 Passengers
Bottled water
Phone charger
Privacy Glass