Taxi Schiphol Airport Amsterdam
CSH's Taxi Schiphol Airport Amsterdam services include;
✔  Taxi service from/to Schiphol Airport (AMS)
✔  Flight Monitoring
✔ 1-hour free waiting time
✔  Meet & Greet Service upon arrival
✔  Fixed price to Amsterdam city (€65,-)
We offer Meet and Greet service for every pickup from Schiphol Airport. We take all the stress out of arriving at Schiphol Airport. We use your flight number to know which exit you come out. You will recognize your driver immediately as he is holding a iPad with your name or company logo. If there are any delays, like lost luggage, our driver is there to help, and waits for you as long as it takes.


Flight Monitoring
Is your flight canceled, delayed or changed? No worries, your chauffeur will track your flight and adapt any changes.
Don't forget to provide your flight number while booking.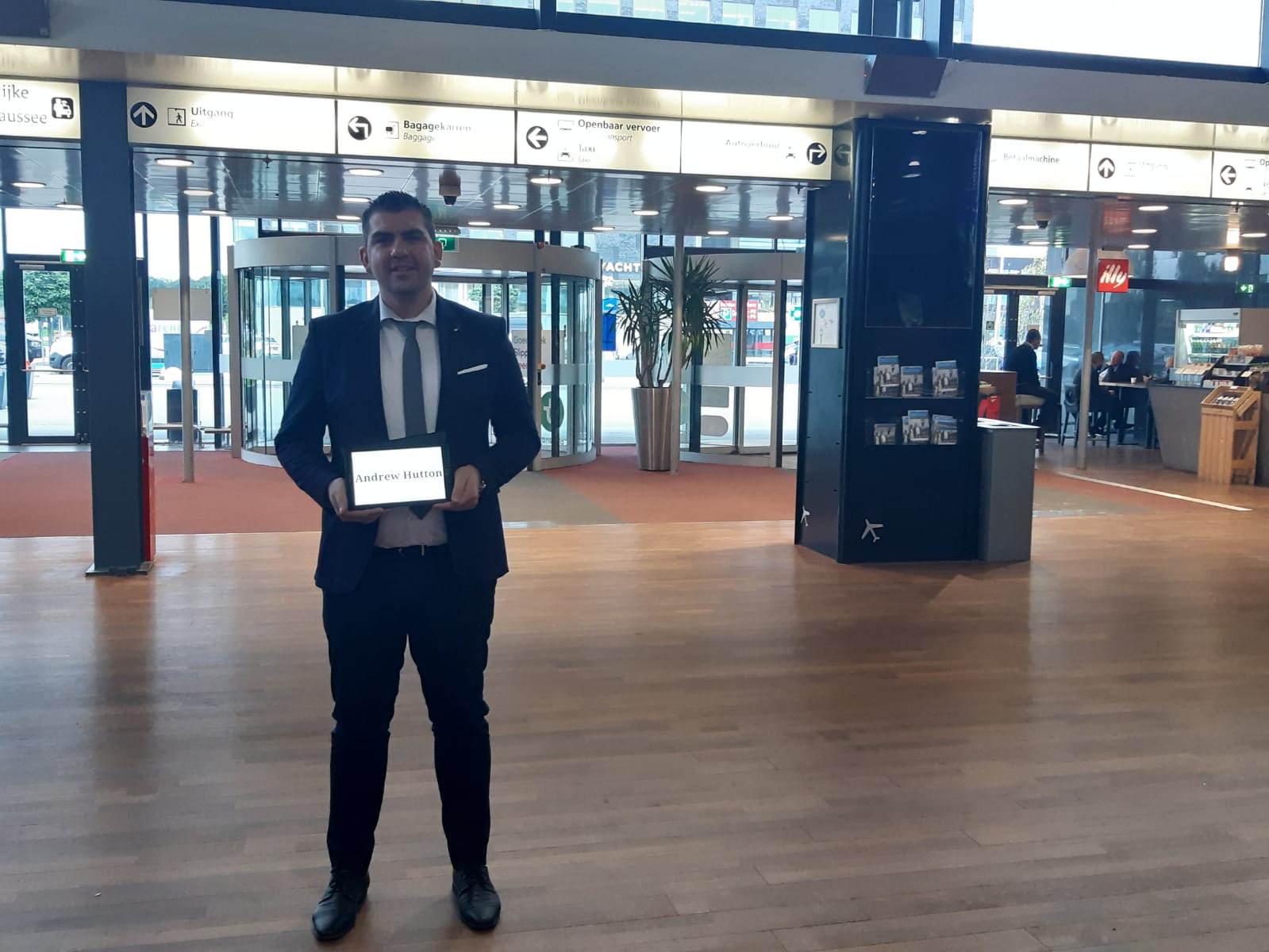 Arrivals with Groups at Schiphol Airport Amsterdam
We can handle large groups without any difficulties. Big numbers of guests arriving? Then you book our airport hostess to give your guest a warm welcome. They monitor all the exits at the airport to ensure that each member of the group is personally greeted and guided to the appropriate car or coach. They are in direct contact with the Transportation manager and he will ensure that every car is ready for the right guests. Without any hassle or  or searchinf for their taxi.
Limousine & Taxi Rates from/to
Schiphol Airport - Amsterdam City
PER HOUR RATE
eg. Event, Party
PER DAY RATE
eg. Wedding, Long Trip
FROM/TO AIRPORT
*Flat Rate

€ 75,-
Hour
(min. 3 hours, VAT included)
€ 600,-
Day
8 hours (All-inn)

€ 90,-
Hour
(min. 3 hours, VAT included)
€ 720,-
Day
8 hours (All-inn)

€ 90,-
Hour
(min. 3 hours, VAT included)
€ 720,-
Day
8 hours (All-inn)

€ 120,-
Hour
(min. 3 hours, VAT included)
€ 960,-
Day
8 hours (All-inn)

€ 150,-
Hour
(min. 3 hours, VAT included)
€ 1200,-
Day
8 hours (All-inn)
Jet Aviation Center (KLM Jet Center)
Are you traveling to Amsterdam on a private plane? We know all the procedures necessary and are happy to arrange your transportation from the Jet Aviation Center. We are at your service from the moment you arrive at Amsterdam Airport until you are back in the air.
Departure tips Amsterdam Schiphol Airport
– Provide your flight number. This information helps your driver to know which terminal you need to be dropped off.
– We advise our clients to be at the airport at least 2-3 hours before flight departures.
– Save time at the airport and check-in online.
– Have you changed your flight? Don't forget to inform your driver.
More Services from CSH at Schiphol Airport:
– Airport Shuttle Transfers
– Private Jet & VIP Service
– Group Transportation
Amsterdam Airport Schiphol
Schiphol airport is the largest airport in the Netherlands. You'll find a great range of shops and restaurants in the Schiphol Plaza Departures Lounge, and there are also many offices at the Schiphol Airport.
Schiphol Airport is by far the busiest airport in the Netherlands, and the third in Europe. Save yourself the trouble of finding a regular taxi to Amsterdam and book a comfortable airport transfer from Schiphol Airport with CSH. We offer a variety of cars, minibusses, and buses and are among the most preferred chauffeur service providers in the Netherlands.
Travel with CSH's Finest Chauffeur Service
VIP customers have numerous responsibilities and they need to get from place to place on time. Our main objective is to take off your hands from extra worry and stress. CSH is adaptable and flexible. Simply put, we will help you out from the moment you fly into AMS airport until you are back in the air.
All our destinations from Schiphol Airport
Taxi transfer from Schiphol Airport to Amsterdam
Taxi transfer from Schiphol Airport to Rotterdam
Taxi transfer from Schiphol Airport to The Hague
Taxi transfer from Schiphol Airport to Utrecht
Taxi transfer from Schiphol Airport to Brussel
Taxi transfer from Schiphol Airport to Paris Center
Taxi transfer from Schiphol Airport to Groningen
Taxi transfer from Schiphol Airport to Germany