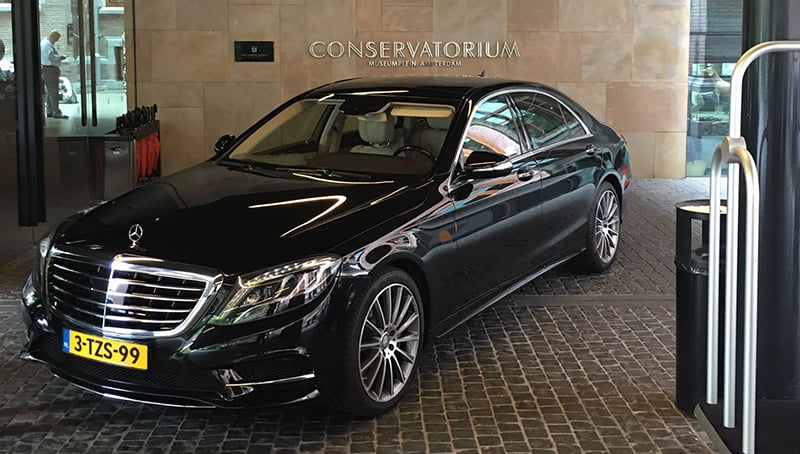 This Mercedes S Class car is most of all perfectly suited for roadshows and executive (airport) taxi transfers in Amsterdam & Rotterdam. This car is an absolute favorite in the luxury class, this is a black, 3 passenger sedan combining high performance and absolute safety.
The S Class, renowned for extreme reliability and comfort, is the mainstay of our VIP fleet. With the S Class, it's all about astounding quietness and rides suppleness. To make your trip comfortable as possible the rear seats can massage, heat, vent and recline halfway to horizontal, with aircraft-like leg-rests.
The vehicle's other features include interior fiber-optic ambient lighting, fully automatic climate control system and electrically operated rear window and rear-side-window sun shades.
Services offered with the s class
     – 3 Passengers, 2 suitcases
– Leather interior
– Comfortable rear seats with multiple options
– Phone charger
– Privacy glass
– Fully automatic climate control system
– Astounding quietness & ride suppleness
– Onboard Wi-Fi
– Bottled water
– Interior fiber-optic ambient lightning
– Rear side-window sunshades
Meet the S Class and check the video.

1-3 Passengers
Bottled water
Onboard Entertainment
Privacy Glass