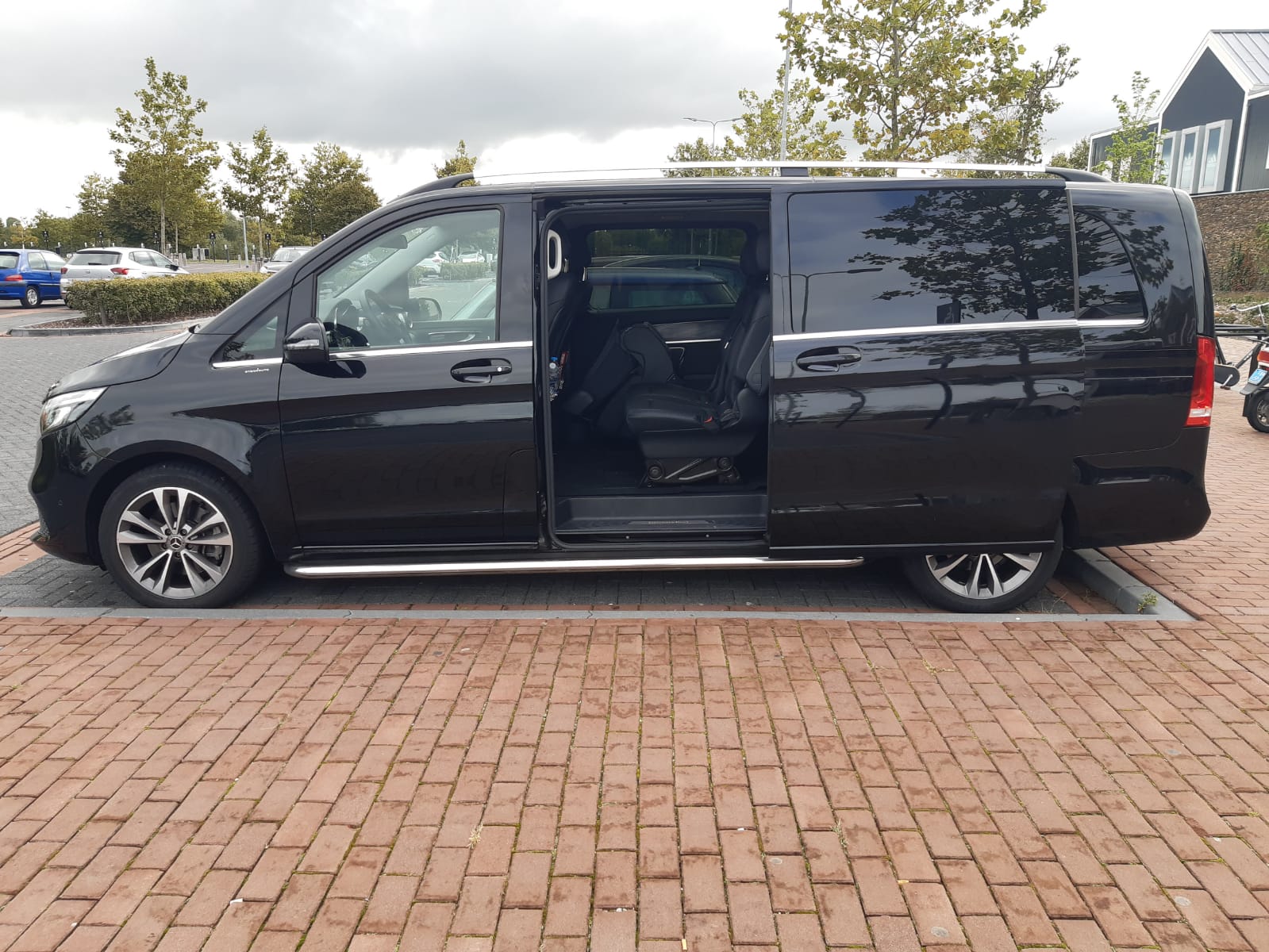 The Mercedes V class offers an amazing amount of space. The V Class can store up to 7 people and their luggage, making it an ideal car for larger groups.
This high-end luxury minivan is exclusively equipped and has an all-wheel-drive for your safety. Get on board and enjoy every kilometer in this spacious V Klasse. Whether you're traveling with family or friends, or with business associates, you can enjoy all the features the car has to offer.
The rich interior of the Mercedes V Class minibus offers numerous features. The leather seats are extremely comfortable can be adjusted according to your needs. All adjustment options for the luxury seats are easy to operate via a control panel on the inside of the armrest. This allows you to relax and unwind. 
Moreover, the V Class offers plenty of other features, such as a phone charger, onboard Wi-Fi, air-conditioning and bottled water. The high-quality panoramic sunroof provides plenty of light in the interior thanks to its large glass surface.
Services offered in The V Class

1-3 Passengers
Bottled water
Phone charger
Privacy Glass